If you want more search traffic, all you have to do is follow the website analysis report. It will point out all of the SEO errors you need to fix in order to increase your rankings.

Get a complete list of errors that are hindering your site from achieving the top spot on Google. This SEO audit prioritizes each fix based on potential traffic impact and ease of implementation. Once you make changes, you can re-run the report and check to see if you did it correctly.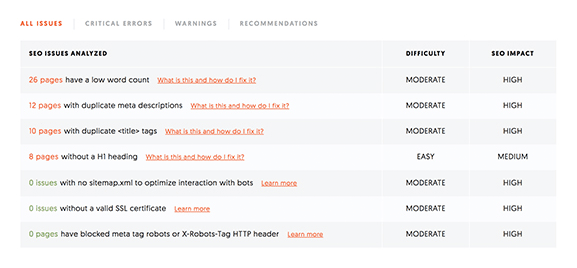 Site speed no longer just impacts your conversion rate, but it also affects how high your site can rank in search engines. If you want to rank well you have to perform a thorough website analysis and not just look at common SEO factors.